Transformational Coaching

CASTING YOU
Stars + Heroes Level 1 – Identity.
Complete 4 x 90 minute workshops.
Access 20 weeks of Transformational Coaching.
Credited + Certified at each check in: 3hrs personal development & personal growth.
Watch 15 minutes weekly fun online animated video.
+15 minutes ACCOUNTABILITY 3 fact report about you.
CREATING NEW IDENTITY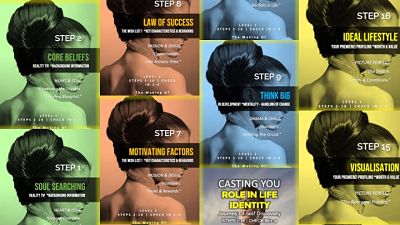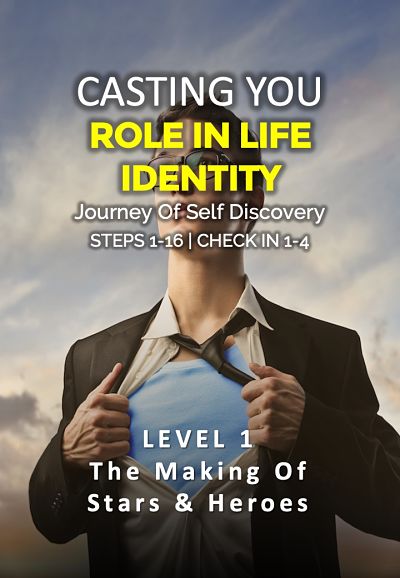 FREE | VIP
CREATING NEW IDENTITY
The Making of Stars & Heroes!
Profiling of Character
Uncover 60 Facts about you, life, people & work.
Create 16 New Lines! New Empowering Star Statements.
Practise Public Speaking Skills. download Star Slides

Make it your own. Fill in Star Dailys, your notes, your words.

Complete star assignments. Do your own research, think for yourself.

receive 1 digital certification per check in completed certifying 3 hours spent on your personal development and growth.

Total level 1 stars and heroes. 12 hours over 20 weeks,
Check In 1. Pick Up Your Video
Remember Star Statements 1-4
Check In 2. Pick Up Your Video
Remember Star Statements 5-8
Check In 3. Pick Up Your Video
Remember Star Statements 9-12
Check In 4. Pick Up Your Video
Star Statements 13-16
STARS & HEROES
Send your questions in an email as you complete each step, and they will be answered LIVE ONLINE without anyone knowing it was you asking the questions. And if you get distracted, just pick up from your last step, email in your 3 facts and I will send you your next step. Have fun, enjoy the ride and I look forward to the uncovering of you as a star and hero!!
Contact.
LET'S TALK.
Email: selina@owningitlifecoaching.com